Three Generations of Auto Repair & Body Work Excellence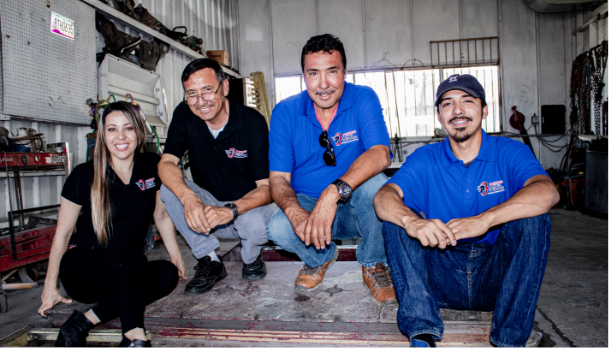 Marcello Perez opened Perez Auto Repair in Phoenix, Arizona in 1976 with a mission to serve his community. Working from his home garage, he proved that he could provide something other auto shops couldn't — honest and affordable automotive services. Drivers learned to trust Marcello with their vehicles, as he consistently demonstrated an interest in their wellbeing, not just their wallets. It was clear that he wanted to provide solutions that kept his community safe on the road, so he offered his services at fair and affordable prices. When Marcello said your car needed repairs, you knew you could trust his expertise and relax knowing that you paid fairly for your vehicle's care. It's that commitment to reliable services that kept customers coming back for decades.
With a successful business model based on strong ethics, it didn't take long for Perez Auto Repair to grow in Phoenix, Arizona. Before long, the business moved into a modern auto repair facility, and one by one Marcello's family members joined the operation. Today, Perez Auto Repair is still a proud family-owned and operated business, and we continue to provide honest, reliable services. Marcello passed on everything he knew about cars to his son, Ismael, who runs the family business with the same passion as his late father. After over 40 years of service, we have our community to thank for their support. We are proud to be their trusted auto repair resource and the leading name in reliable auto repair in our area.
The Perez Family Commitment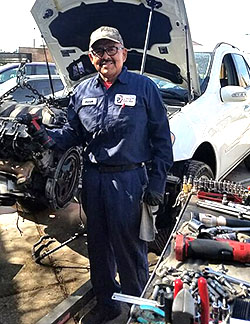 Our customers are more than transactions — they are our neighbors and friends! That's why we are committed to providing unwavering, high-quality care in our community. When you work with our team, you know that your car has the right resources to perform its best. Our ASE Certified technicians have decades of experience working with all makes and models, so they know what your vehicle need to always be reliable. At the end of your visit, you'll know exactly what services we performed and why, so you can feel confident in your decision to visit our shop and keep coming back. You'll also have access to financing options to ensure you feel comfortable handling any needs your car might have throughout its lifetime. Our auto repair team looks forward to serving you soon and showing you the Perez family difference. Click here to schedule service today!