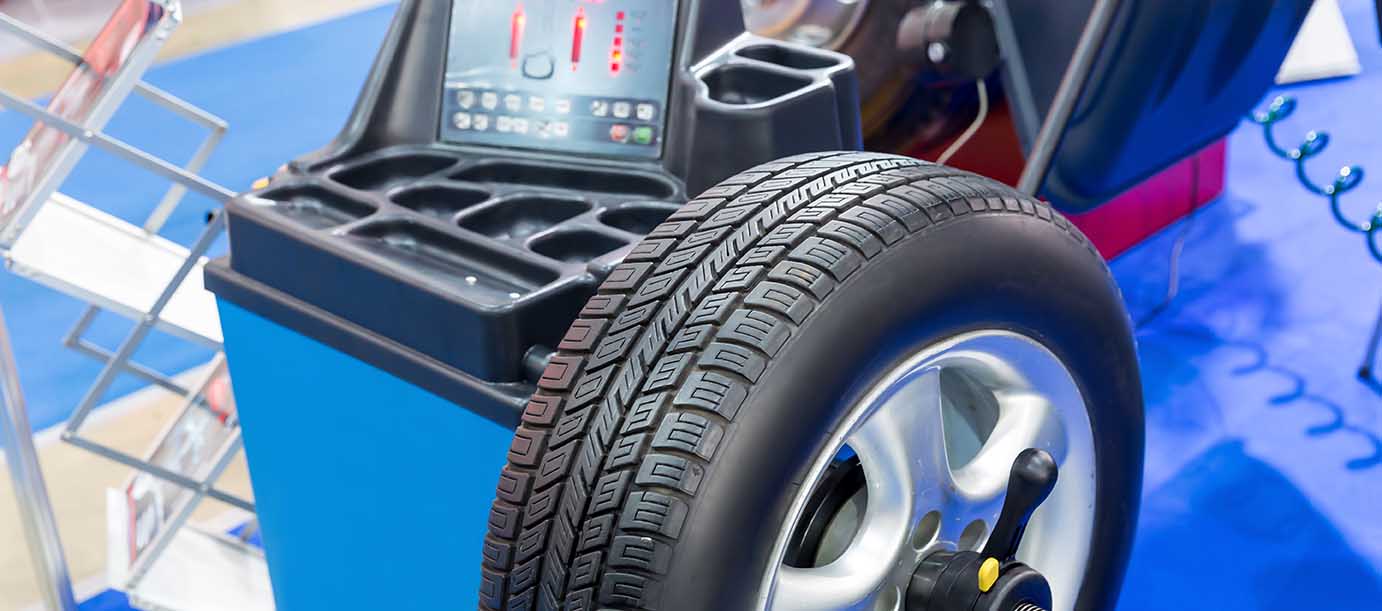 Imagine you're running some errands in Phoenix and suddenly you notice your steering wheel vibrating, or vibrations coming from your seat or the floorboard and it seems to get be getting worse the more your accelerate. These vibrations could be a signs that your wheels are out of balanced. Another  sign that you may notice is your tires are starting to show uneven wear or you're getting worse mileage. Other common factors that may bring your wheels out of balance are as follows. The age of your tires, also taking a hard turn or rough roads causing the weights to fall off the wheels and finally replacing one or more tires without getting them balanced.
If you're noticing any of the previously mentioned issues don't ignore them. Even thought balancing wheels is a common repair when you know what you're doing, imbalanced wheels directly impact the condition of your tires. Moreover, with all that vibration, driving on worn tires can lead to damage in other parts of your vehicle. This includes the CV driveshaft, axles, boots, and wheel bearings to name a few.
Not to worry, imbalanced wheels can be balanced in one visit while you wait, especially when you visit the pros at Perez Auto Repair of Phoenix. Our certified ASE mechanics are trained to work on all types of vehicles, no matter the make and model. When you get your tires balanced, our auto technicians will run a series of tests to see what needs to be done to get your tires up to code. This testing includes the use of weights, which are determined by the type of your vehicle and wheel system. Once the balancing is completed you'll be back on the road in no time enjoying a vibration free ride.
Rotating your tires should always be a part of your vehicle's regular maintenance and with that, tire balancing should be part of the rotation process. You should have your tires rotated around every 5,000 miles. You may also want to get a wheel balanced when you get a flat and repair the tire, when you get an alignment or when you replace one or more tires. If working on a time schedule we suggest at a minimum of every two years, and once a year if you regularly drive rough roads.
If you don't drive your vehicle very often and think it isn't necessary to get your wheels balanced, just remember a car that stays parked for long periods may need to have the tires checked more often. Tires can lose pressure when they aren't driven and they can also experience dry rot in our hot Phoenix summers.
Some benefits of balancing your wheels regularly will help the life expectancy of your tires of about four to five years on a vehicle that is driven between 12,000 to 15,000 miles a year. Also along with your tires lasting longer, you can improve the life of all the vehicle's parts connected to the tires and their operation. Lastly don't forget the improved smooth ride driving experience.
If you believe your vehicle's wheels are out of balance and need service or are not sure and would like to have your vehicle diagnosed, contact Perez Auto Repair online via phone 602-269-3576 or stop into our facility located at 429 S. 35th Ave, Phoenix, AZ 85009. Always keep your vehicle in good condition and ensure the safety of yourself, your loved ones, and those around you!